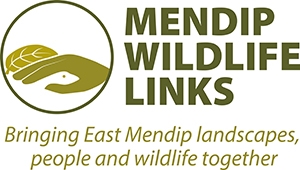 What does Mendip Wildlife Links do?
The Mendip Wildlife Links project involves working with communities and landowners throughout East Mendip to restore and link up wildlife habitats, as well as recognising the health benefits that spending time in nature can bring.
We support communities and individuals to get out and enjoy nature in East Mendip, providing different ways that people can get hands-on in helping to conserve and restore habitats in their area.
Land management
We can provide advice on managing land that lies within key areas in East Mendip for wildlife, including undertaking site surveys and helping you to apply to the Countryside Stewardship agri-environment scheme. We also run workshops each year covering different land management techniques and approaches. 
Volunteering
As part of our events programme we run a variety of volunteering tasks throughout East Mendip. See below for details.
Engaging communities
Mendip Wildlife Links supports local communities in East Mendip who want to help wildlife in their area. If you are a community group in East Mendip who would like to work with us in the future please do get in touch!
Here are some of the local projects that we are working with:
The Food Forest Project, Shepton Mallet

Graphic - Olivia Finch

The Food Forest Project is an inspirational grassroots not-for-profit organisation that seeks to tackle issues such as mental health, community resilience, climate breakdown and habitat depletion, by working with local communities to plant food forests. SWT are supporting their work by undertaking habitat surveys at potential new food forest sites.
Coleford Parish Council's wonderful wildflower grassland restoration projects

Wildflowers - Veryan Conn

Coleford volunteers have been working with us to restore a stunning wildflower-rich bank next to their village playing fields, which was originally sown to help struggling butterfly populations. Other projects have included wildflower grassland creation on a community bike pump tracks; soil tests helped to inform the selection of appropriate wildflower seed mix.

For more information or to get involved please contact Andy Conn at connvexed@outlook.com
Shepton Mallet Town Council wildlife habitat restoration

We will be surveying green spaces around Shepton Mallet to provide advice on potential for habitat restoration, highlighting areas which are ideal for woodland planting and wildflower meadow creation projects.
The Beacon Hill Society, Beacon Hill Wood near Oakhill

Standing Stone at Beacon Hill Woods - Jeff Bevan

Local people from a wide range of interests come together to organise events and projects to celebrate and promote the archaeology, wildlife and geology value of the site. SWT has offered advice for management plans and botanical surveys, and our volunteers have led walks in the wood.

The society is open to everyone and information on how to join can be found here www.beaconhillsociety.org.uk.
The Mendip Wildlife Links project is working throughout East Mendip to restore habitats and engage people with the fantastic wildlife of the area.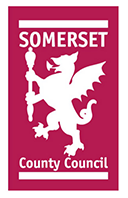 Mendip Wildlife Links is funded through a Section 106 agreement between Aggregate Industries UK Limited and Somerset County Council through the Torr Works Environmental Enhancement Fund.