Making space for nature
Currently only 10% of the county can be classified as being in good natural or semi-natural condition with species-rich natural habitats supporting abundant and diverse wildlife, enabling it to move, reproduce and thrive.
For nature to recover, we need to triple the amount of land managed for nature and at the heart of this ambition is the need to create a strong, interconnected network of wild spaces; connecting natural spaces, restoring the resilience of our ecosystems at a landscape scale, and providing us with healthy soils, clean air and water.
Working with our peers, partners, communities, farmers and landowners we will develop positive 'restoration pathways' and identify key actions that can be used to improve habitat connectivity and create space for nature. Land of any size can contribute to the Nature Recovery Network – nature reserves, community spaces, gardens, farms, parks, churchyards and schools – it works at any scale.
Giving nature a voice
In order for nature to thrive, it has to have a voice.  We must become nature's voice.  It's vital that we turn up the volume and shout about the things we feel strongly about happening either on our own doorsteps, in our communities or on a national level.  
Creating a Nature Recovery Network means we must ensure that, at a local and national government level that nature is placed at the heart of all decisions.  From planning policy, agricultural policy, climate adaptation, pesticides, peat or land management practices that damage the natural environment we must take action where we can to bring about change and better outcomes for nature.  You can help by getting involved in our Campaigns.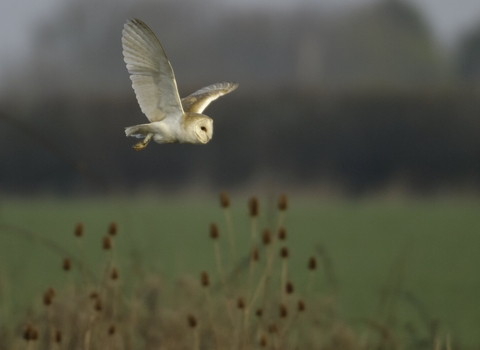 Campaign for nature
As the environment comes under increasing pressure, the advocacy work we do across the county and beyond becomes all the more vital. With over 20,000 members in the county, together we can give nature a voice.
Get involved
Nature Recovery Network projects