Connect with wildlife in your own space
From digging a wildlife pond to planting a bee-friendly window box, to creative crafting and citizen science, there's always something that you can do to help the wildlife and the natural environment from your own back yard. Or your front doorstep. Covid19 has stopped the world for a while but nature carries on, so find time to connect to it.
In the garden...
Garden for wildlife
Wildlife-friendly gardening is about making a haven for you, as well as for wildlife. By gardening sympathetically for wildlife, you'll be rewarded by a truly natural outdoor space, where you can get in touch with the plants, animals and birds that make their home there.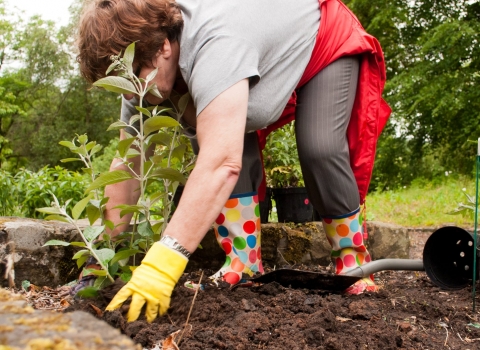 Wildlife Gardening
With an estimated 124,500 gardens in Somerset, covering 19 square kilometres of the county, these spaces have huge potential for nature. Here you'll find tips to help you improve your garden so wildlife can thrive.
Be inspired
More ideas
You can do so much to help wildlife by focusing on what's on your doorstep! Our gardens and homes can be made havens for wildlife with just a few simple actions. 
Crafts, colouring and more
Keep up to date with our work across the county
Sign up below to receive the latest news from Somerset Wildlife Trust, learn about great events near you and learn how you can help wildlife in your local area.