Commercial activity on nature reserves
Our nature reserves not only endeavour to restore and protect the habitats and species of Somerset, but also offer the opportunity for the public to experience the excitement and wonder of wildlife and nature through the structures and footpaths on them. We are delighted these unique places are enjoyed by enthusiasts, professionals, for educational purposes, for public health benefits or by members of the general public who just appreciate the special environment that these places offer. The reserves are in the most parts open to the general public and are enjoyed free of charge.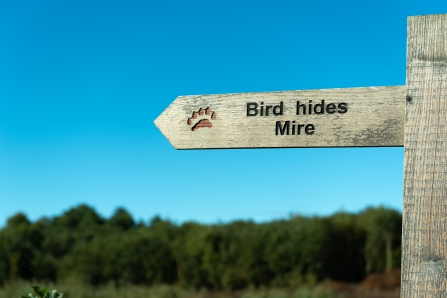 In recent years there has been an increase in the number and frequency of commercial organisations using the reserves for income generation, including tour operators, professional dog walkers and sports fitness operators,  Our nature reserves cost us a significant amount per year to manage and maintain, in particular the areas with visitor infrastructure such as car parks, bird hides, viewing screens and footpaths.
In order to ensure that the experiences that these sites provide can be shared and enjoyed by all, that the conditions of facilities and infrastructure are kept in good condition, and that there is no congestion at peak times, it has become necessary to co-ordinate the activities of commercial operators planning visits to our reserves.  It is common practice for a small charge be made for other commercial activities undertaken on reserves or other green spaces. All funds raised through commercial activity will be used to enhance the facilities available for the benefit of all.
For more information and to submit a commercial request in advance, please send an email to: malcolm.ramsay@somersetwildlife.org 
We will endeavour to accommodate all requests and where not possible, alternative times or dates will be provided.
(Those that cannot present the respective permission will be asked to leave the reserve immediately)