Putting nature at the heart of everyday life
Our vision for Somerset is a county teaming with wildlife valued by everyone. We see landscapes full of flowers, accompanied by a chorus of bird song and buzzing with insects. We envisage habitats, green spaces and natural places of all shapes and sizes that are enjoyed, shared and cared for by people and their communities, woven together into a rich, living tapestry – an environmental life support network for the entire county.
We picture a healthy and resilient environment where the needs of wildlife, people, and local economies are balanced in a way that will support our lives now, and those of our children in the future. The natural world is at the heart of our well-being and prosperity; we depend on it and it depends on us. To realise this vision we all need to do more, and faster.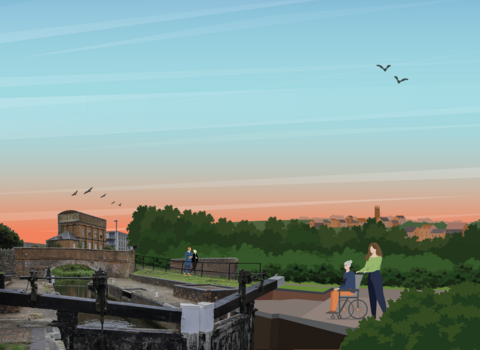 Wilder Somerset 2030
Come with us on a journey! In 2019 we asked our members and supporters and all in Somerset to contribute to a plan.  A plan that would see us working together to bring back wildlife across the county and to protect Somerset's natural environment for generations to come. We are pleased to be able to share our 10-year plan, Wilder Somerset 2030 with you. 
Find out more
No one will protect what they don't care about; and no one will care about what they have never experienced.
We cannot do this without your help