We need you on our Team!
Evidence says that if we get 1 in 4 people taking visible action for nature we create a social 'tipping point' - a magic moment when a social behaviour (in our case the pro-nature kind) moves the masses do the same.  
We need your help to tip the balance in nature's favour. We need you to join Team Wilder - people taking action for nature across the county that they care about; doers, movers, shakers, ambassadors, campaigners and changemakers.  Because only together can we bring about the change that nature needs!
How can we work together to take action for nature today? Scroll on to find ideas and resources for your community, home and garden.
So let's get started. From the two options below, just pick which best describes you and what you want to do. And if you're still not quite sure, just keep scrolling and something else might jump out at you...
Team Wilder resources
Browse our library of resources and training videos specially curated for Team Wilder, everything from managing your hedgerow to starting a community campaign. Start taking action for nature today!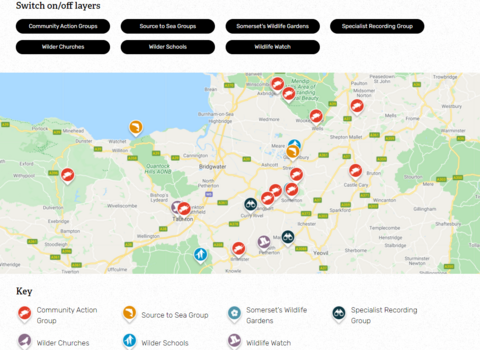 Put your community group on the map!
Find an opportunity to get involved or add your wilder community on our Team Wilder map below!
People are stepping forward from every sector of society to lead change for the natural world. Could you be a leader in your community? In your school or workplace?   
Generation Wilder
We need to give young people a voice. They're the change makers of the future and they need to have access to people who listen and give them the tools and resources to express themselves in creating the future they want. The next generation are a vital energy source for Team Wilder.
Be part of Team Wilder's online community
Team Wilder projects
Find out more about what is going on across Team Wilder!