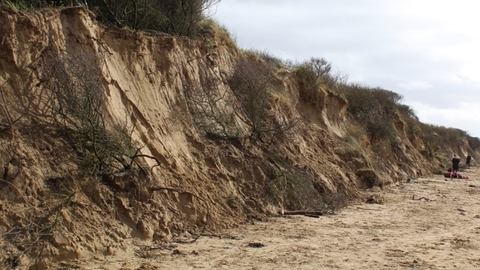 The Somerset Coast and the Climate & Ecological Emergency
Location:
ZOOM MEETING,
ONLINE
Global to Local: a personal 'take' on how coastal communities like Berrow can adapt to and mitigate for the impacts of impending climate change and biodiversity loss.
About the event
Mark Ward, project manager of Somerset Wildlife Trust's Somerset Brilliant Coast and life-long environmental educator, will reflect on how our increased awareness of climate change and mass extinction is changing our behaviours and attitudes toward the environment. He will discuss how here at Berrow and along our local coast we can work together to help take actions to lessen the inevitable disruption heading our way. How can small steps by individuals and communities contribute to the overall systemic changes needed? How can we tell a new story of hope amongst all the doom and gloom?
Booking
Price
FREE
Additional booking information
To register contact Ellen Dupont