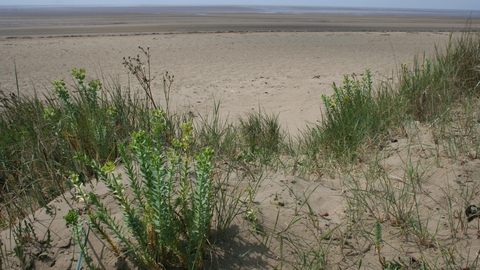 Natures Recovery in Somerset
Location:
ZOOM MEETING,
ONLINE
Berrow Conservation Group presents a Somerset Wildlife Trust 'ZOOM' talk on Nature Recovery Networks and how can they be applied in specific locations such as Berrow Dunes
About the event
"Somerset is an amazing county with an amazing range of wildlife and nature; but with the impacts of climate change and ecological decline becoming more prominent in Somerset as across the wider world our natural environment is under pressure.  But nature can also provide an answer.  From pollination, providing clean air and water, to helping us with our mental health and wellbeing; in this presentation Simon Clarke from Somerset Wildlife Trust will talk about the wide range of benefits that nature provides for us and how by restoring a 'Nature Recovery Network' across the county we can positively tackle these huge issues.  In his talk Simon will pay particular focus to the coastal nature network and the importance of our work at Berrow Dunes in helping deliver natures recovery".
Booking
Price
Free
Additional booking information
To register and obtain a zoom link email Lesley Millard (Berrow Conservation Group) lesleymillard3@gmail.com