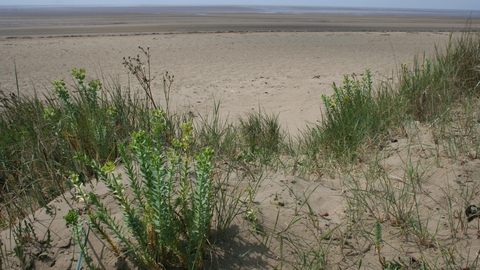 Citizen Science on Berrow Dunes
Location:
ONLINE,
ZOOM WEBINAR
An online webinar hosted by the Berrow Conservation Group. Find out about exciting citizen science surveys being carried out by the group and ways you can get involved.
About the event
A presentation by the Trust's Somerset's Brilliant Coast Project Manager, Mark Ward, on citizen science surveys and projects being carried out by the Berrow Conservation Group on Berrow Dunes and surrounding area – in conjunction with Berrow Dunes LNR and Unity Farm Holiday Resort.
What have we found so far? Why and how are the data collected useful? How can you get involved?
There will also a chance to find out about other projects being developed including setting up new nature trails on the dunes and to explore why citizen science is increasingly important to nature conservation in these changing times.
During this zoom presentation there will be the opportunity to ask questions and have wider group discussions. The presentation will also be recorded and will be available online after the event for those unable to attend.
Booking
Price
FREE
Additional booking information
To attend, register via the email above before Sunday 20th September.

A secure zoom link will be provided by email just prior to talk.

If you have a laptop or PC you don't need any specific software loaded. If you are using a mobile device (phone or tablet) you will need to download the zoom app in advance.