One of our Priority Landscapes
Home to dormice, bats, adders & more
50 % of our land holding is in Mendip
12 % of UK population of Greater Horsehoe Bat here
About the Mendip Hills
The Mendip Hills are a rich and distinctive part of Somerset's varied landscapes, with dramatic limestone hills rising up from the Levels to give outstanding views and some fantastic sites for wildlife. The unique geology of the area is visible not only in stone outcrops, gorges and characteristic dry-stone walls, but in the variety of species-rich wildflower meadows, calcareous grasslands, acidic heaths and ancient woodlands that the area supports.
The Mendip Hills have been an important area for our work for many years and was our first 'Living Landscape' as they were then called. Over half of our nature reserve landholdings are in the Mendips, reflecting the value of habitats in the area, which is also highlighted by the species that they support. Over 26 species of butterfly have been recorded at our Draycott Sleights Nature Reserve alone, whilst the Mells valley supports 12% of the UK population of greater horseshoe bat.
Our grassland and woodland reserves in Mendip form core areas in Somerset's ecological network. It's vital that we secure biodiversity here and prevent further habitat fragmentation through restoration and habitat creation programmes.
Explore our Mendip projects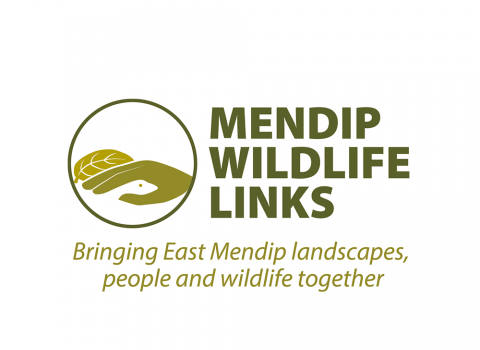 Mendip Wildlife Links
The Mendip Wildlife Links project is working with communities and landowners throughout East Mendip to restore and link-up wildlife habitats, as well as recognising the health benefits that spending time in nature can bring.
We run land management workshops as well as providing landowners with site-specific advice and support to apply for agri-environment funding. We also help parishes in East Mendip to take action for wildlife on their doorstep, creating habitats and raising awareness.
Find out more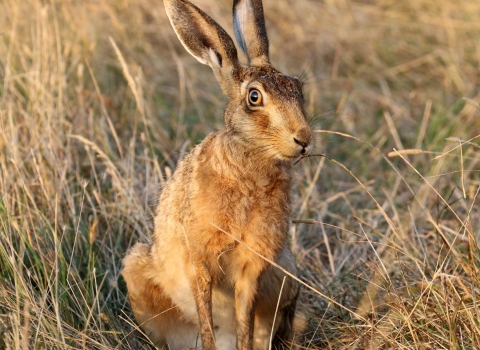 Mendip Hills Facilitation Fund
Through support from the Countryside Stewardship Facilitation Fund, we have brought together a group of farmers and other land managers to work collaboratively to enhance the landscape for wildlife. Members of the Mendip Hills Facilitation Fund group cooperate to deliver benefits that go beyond what could be achieved if they each worked alone, helping to connect fragmented habitats and provide the variety of habitats needed for species to thrive and move through the landscape.
Learn more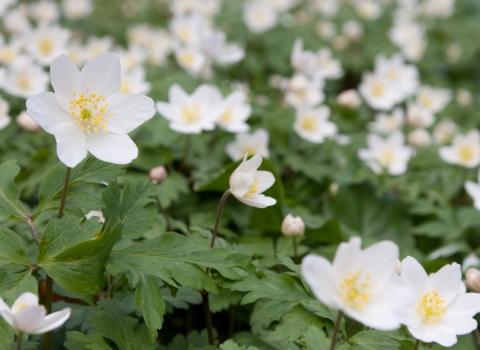 Mendip Woodland and Wildflowers
Somerset Wildlife Trust are excited to announce a new project with Aggregate Industries (AI), working to create, enhance and restore species-rich grasslands and woodlands in the Mendip area. Thanks to a £22,000 grant from The Wildlife Trusts and AI Partnership Fund, the Woodlands and Wildflowers in Mendip project will help provide better connected, high quality habitats for wildlife. As a part of this, local people and AI staff will be invited to volunteer with helping to clear scrub and to get involved with planting trees to create a new woodland!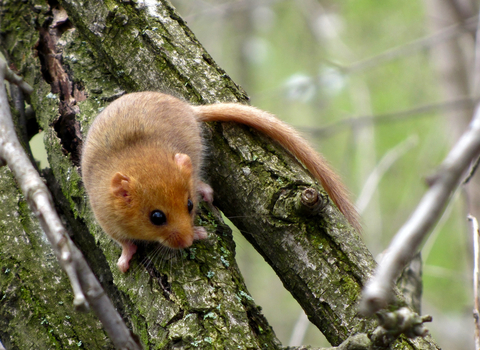 Mendip Habitats Fit for the Future
We are delighted to be working with Aggregate Industries (AI) on a third project funded through The Wildlife Trusts and Aggregate Industries Partnership Fund. The Mendip Habitats Fit for the Future project will enable us to undertake critical woodland management work at our Cheddar Wood Nature Reserve, increasing habitat quality for dormice, wildflowers and many species of butterfly. The project will also work to restore calcareous and neutral grassland habitats adjacent to AI's Callow Rock and Torr Works quarries, as well as running training (if feasible) for local volunteers to learn the traditional management technique of hedgelaying, restoring hedgerow habitat in East Mendip.  
Completed projects: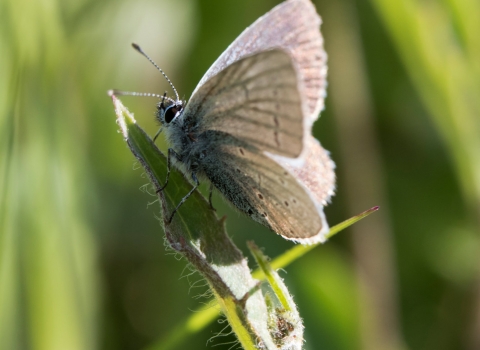 Making Space for Butterflies in Mendip
The Making Space for Butterflies in Mendip project enabled Somerset Wildlife Trust to work in partnership with Aggregate Industries to restore and enhance habitats on sites that they own.
With support from local volunteers, Somerset Wildlife Trust completed woodland enhancement works at Cheddar Wood Nature Reserve, as well as grassland and hedgerow restoration works on sites in East Mendip. This work increased the quality of habitats for butterflies, providing places for them to live, breed and feed at the different stages of their life cycle.
Find out more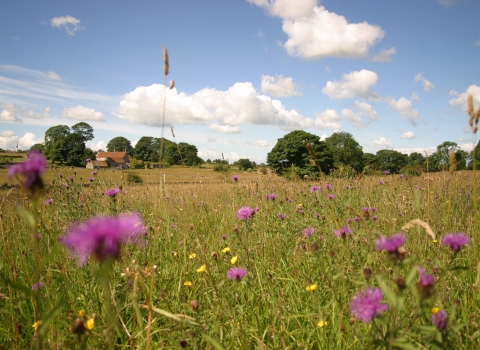 Save our Magnificent Meadows
Our Save our Magnificent Meadows project ran from 2014-2017 as part of a national partnership to conserve, restore and celebrate wildflower grasslands in nine strategic landscapes, including the Mendip Hills.
However, you can still get involved by volunteering with the Magnificent Meadows Conservation Volunteers who are continuing to work on grassland reserves throughout Mendip on the first Thursday of each month:
Magnificent Meadows Conservation Volunteers
Explore Mendip reserves
Explore magical woodlands and very special grasslands within these inspirational hills.
Events happening in Mendip
Join us to explore and learn about the Mendip Hills and their amazing wildlife.
Contact our Mendip Hills team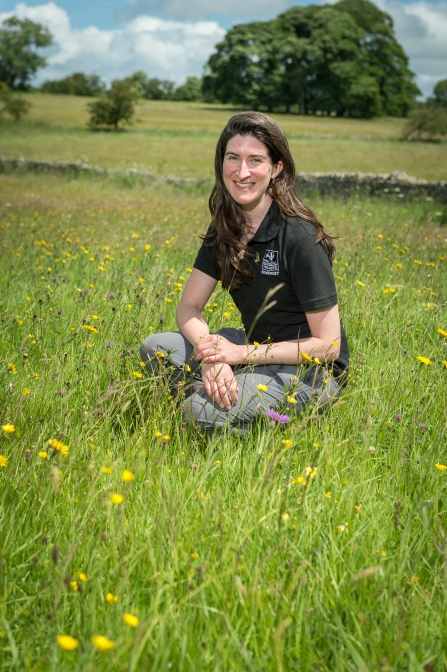 Pippa Rayner
Pippa is a grassland ecologist and community engagement facilitator. With many years of experience in creation, restoration and enhancement of wildflower meadows, she has a passion for sharing her knowledge to help landowners and communities provide valuable habitats for wildlife. Pippa is the Engaging with Nature Coordinator at the Trust and works alongside Lila Morris to deliver the Mendip Wildlife Links project.
Contact: email pippa.rayner@somersetwildlife.org or call 01823 652400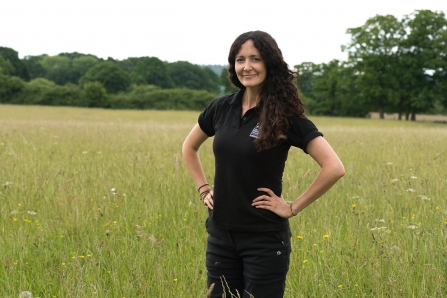 Lila Morris
Lila is an ecologist and wildlife surveyor who works with volunteers and landowners to restore wildlife habitats, and has mapped habitats across Mendip to understand how well they interconnect as ecological networks. She is passionate about giving people opportunities to learn traditional skills such as coppicing and hedgelaying, as well as survey skills. She is the Conservation Officer for Mendip Wildlife Links, managing smaller projects within Mendip.
Contact: email lila.morris@somersetwildlife.org
or call 01823 652474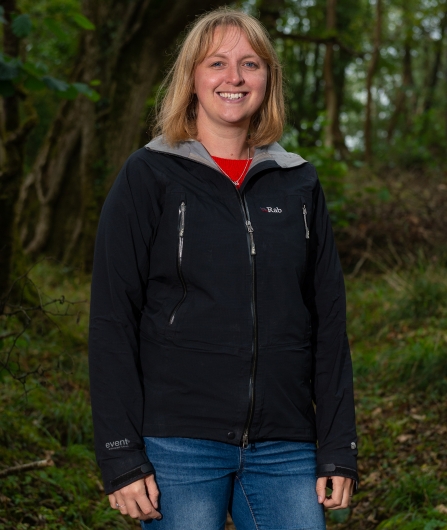 Ellie Higginson
Ellie is a land management advisor, landscape ecologist and facilitator with  many years of conservation experience. Ellie is the Mendip Hills Facilitator at the Trust and works with farmers and landowners around Cheddar to deliver landscape-scale restoration of habitats through collaborative working. 
Please note Ellie is currently on maternity leave.
Keep up to date with our work across the county
Sign up below to receive the latest news from Somerset Wildlife Trust, learn about great events near you and learn how you can help wildlife in your local area.