Their life cycle is complicated, they can transform in size, shape and colour, have one of the longest migration journeys on the planet (during which they don't eat!), and can grow to over a metre in length. These snake-like freshwater fish are hidden heroes in our Somerset waterways that play a critical role in our ecosystem, providing food for wetland birds and mammals.
Thanks to funding from European Marine Fisheries Fund, with support from the Sustainable Eel Group (SEG), we have been working to ensure that these incredible animals can continue to find safe refuge in our county's wetland habitats before their epic migration back to their breeding grounds. 
Once abundant in the wetlands of the Somerset Levels and Moors, recruitment of eels has declined between 90-95% since the 1980's due to factors such as poaching and the construction of water control structures that create barriers to upstream migration.  In 2014, in an attempt to boost flagging populations, three million glass eels were released onto our three reserves – Catcott, Westhay Moor and Westhay Heath. Whilst we know they are there, the detail of how they move through Somerset's waterways was poorly understood. This project sought to improve our understanding of the permeability of the Avalon Marshes system to European eel through innovative ecological modelling and a variety of surveys on our reserves.
For more information about the status of the European Eel please visit the IUCN red list.
During 2018 and 2019, our Wetland Project Officer worked closely with our Avalon Marshes Reserves Team, the Westcountry Rivers Trust and a PhD student from the University of the West of England to gather data on eel movements.
Using data provided by the Environment Agency and the Somerset Drainage Boards Consortium, we created a comprehensive map of the River Brue (also known as the Avalon Marshes) system and a computer model to show which water control structures were causing the most significant obstruction to eel movements within the system. This data will allow us to target the retrofitting of eel passes to water control structures to make our reserves much more accessible to eels in the future.
The surveys carried out by the Westcountry Rivers Trust in 2018, under license from the Environment Agency, showed that many of the eels caught, especially on our Catcott Reserve, were of the size we expected the eels released in 2014 to be. This showed us that our reserves are already favourable areas for yellow eel populations but that some areas are better than others. This information will allow us to target sensitive reedbed management, the creation of new scrapes or channels and the management of deep-water habitats to enhance the array of aquatic habitats on our reserves that yellow eels need to thrive.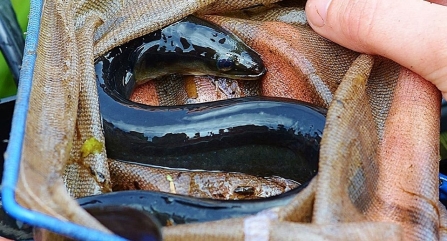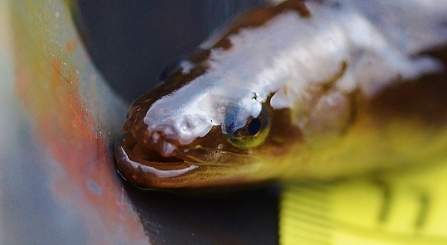 This work meant that in 2019, we were again able to work with the Sustainable Eel Group to carry out targeted re-stocking of elvers within the Avalon Marshes.
Finally, in 2019, we worked with the Westcountry Rivers Trust to carry out training to equip local volunteers with the survey skills needed to collect long-term data on the eel populations on our reserves.