Join Team Wild and Walk for Wildlife!
Saturday 20th June 2020
Immerse yourself in the natural environment, heritage and spectacular scenery of Exmoor National Park and Walk for Wildlife!
Organised by Channel Events, the Exmoor Perambulation is a self-navigated circular long-distance walking event dating back over 725 years. A historic event that traces its origins back to the time of Edward I.
You'll Walk for Wildlife over 15 or 30 miles on one of the most challenging walks in the Exmoor annual calendar, following the boundary of the Royal Forest at the time of its sale in 1818, through areas non normally open to the public. 
Completing the perambulation is a huge achievement, but you also have the open to take part in the 15 mile half distance option. 
The registration fee is £25 and we'll support you every step of the way with fundraising tips and advice, and, if you raise over £100, we'll give you your own personalised 'Team Wild' t-shirt.
Make sure you choose the SWT ticket option when you sign up so we can send you your fundraising pack, and, if we get 50 signs up, Channel Events will kindly donate 10% of your registration fees to Somerset Wildlife Trust. 
Organised by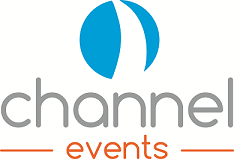 Get in touch
Thank you on behalf of all at Somerset Wildlife Trust for your interest in walking for wildlife. 
If you have any questions, please get in touch.
Email: kate.wilson@somersetwildlife.org or call: 01823 652404
Not your cup of tea?
A selection of images from previous perambulations