About Taunton living landscape
Taunton is the county-town which lies in a natural valley between the Quantock, Blackdown and Brendon Hills, with the River Tone flowing right through the heart of the town.  With the town there is a vibrant network of green spaces, large and small, rivers, streams and the Bridgwater and Taunton Canal, enabling the town to retain a diverse array of wildlife including kingfisher, barn owls, dormice, water voles, otters and bats.
Taunton is one of the most rapidly growing towns in the South West, with up to 13,000 new homes being planned by 2028 as well as extensive urban regeneration plans. It was designated a Garden Town in 2017 and if fully and properly applied, the Garden City principles can lead to sustainable, healthy and attractive places to live, where communities and wildlife can thrive together. The challenge is ensuring these principles are met to achieve the potential benefits.
Nature is closer than you think. There are a huge variety of species that have learned to live alongside us in the hidden corners of our urban habitats. It's important that we continue to share these spaces with wildlife and prevent them from disappearing.
Explore Taunton projects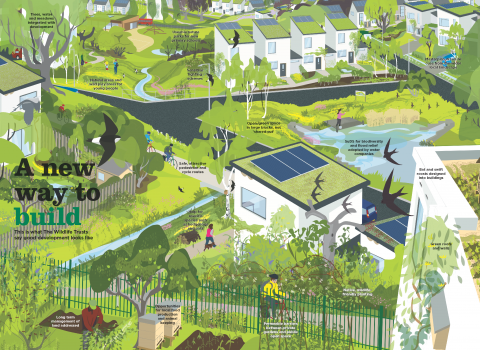 Taunton Garden Town
In January 2017, Taunton was one of three towns in England to be awarded Garden Town status by the Department for Communities and Local Government. We are actively working with Somerset West and Taunton Council and other local communities and organisations to help realise the benefits that high quality urban planning and green infrastructure can bring for the people and wildlife of Taunton.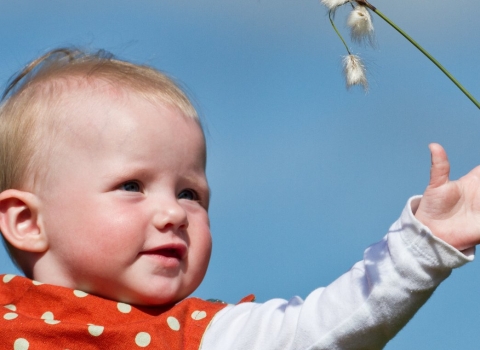 Green Spaces Healthy Places
'Green Spaces, Healthy Places' works to connect people in Taunton to the green spaces on their doorstep for the benefit of their health and wellbeing. Working with partners within the health and social care sector we provide opportunities for active participation in maintaining and improving some of our green spaces, making them better for wildlife and at the same time benefiting those involved and those that use these areas.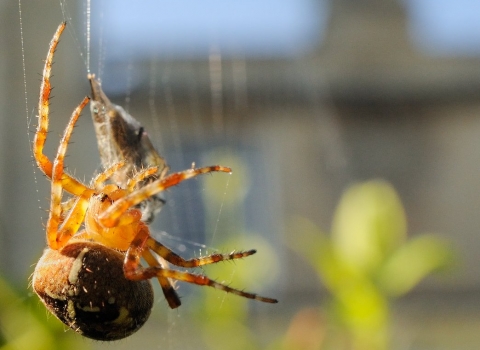 Lisieux Way Community Garden
Gardening is a great way to get outside, boost your health and wellbeing, meet new people and provide homes for wildlife. We run a wonderful community garden project just off Lisieux Way where we hold regular volunteer sessions. Tasks including things like fruit and vegetable growing, compost turning and propagation. We also run courses at the garden on skills such as composting and hedgelaying.
Find out more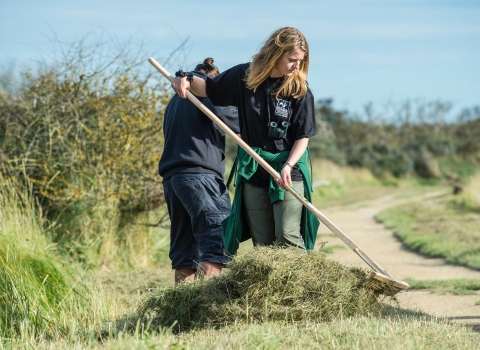 Taunton Urban Environment Training Hub
You don't have to live in the countryside to learn how to look after your local natural environment. With partners we organise courses where people can learn how to best look after these places, from scything and hedgelaying to composting and building structures from willow. In addition to courses you can also learn on the job by going along to local volunteering sessions with the active network of 'Friends of' groups. Check back for more information.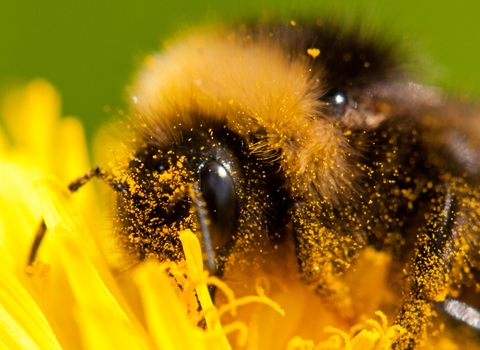 Taunton Pollinator project
Somerset Wildlife Trust is  working in partnership with Somerset West and Taunton Council to identify and create a number of species-rich wildflower meadows across the county. The initiative is part of the Council's commitment to protecting and improving biodiversity, identified as a priority in the emerging climate change strategy. The pilot areas are amenity spaces that are traditionally cut every few weeks during the summer months. In establishing 'wilder' areas on council-owned land and within its parks, the meadow project hopes to help boost biodiversity across the county, supporting pollinator species in particular.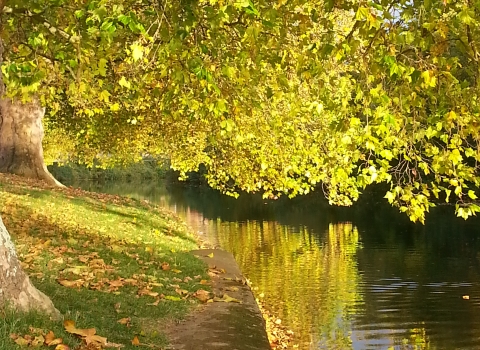 Routes to the River Tone
Routes to the River Tone was a three year project, funded by the Heritage Lottery Fund, that aimed to celebrate and reconnect local communities to Taunton's amazing green spaces, wild places and the stunning wildlife that lives along the River Tone. You can find more information below.
Explore reserves near Taunton:
Why not explore some our reserves that surround Taunton?
Events happening in and around Taunton
Get involved in events right on your doorstep in the middle of town.
Get in touch: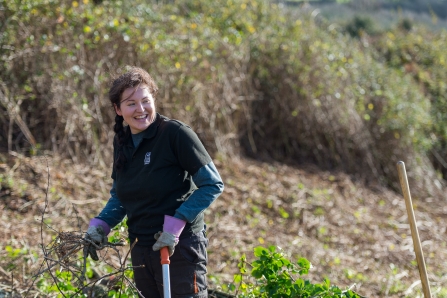 Olivia is a Community Engagement Officer with a background in practical habitat management. She is currently leading on our Taunton based wellbeing related work which aims to highlight the benefits of nature to peoples physical and mental health. She runs several volunteer groups and organises training opportunities, events and campaigns in the Taunton area.
Contact: Olivia.dullaghan@somersetwildlife.org Phone: 01823 652400

Our Taunton living landscape is kindly supported by Viridor Waste Management
Keep up to date with our work across the county
Sign up below to receive the latest news from Somerset Wildlife Trust, learn about great events near you and learn how you can help wildlife in your local area.