Somerset Nature Connections
Somerset Nature Connections project aims to tackle some of the barriers that prevent people experiencing the health and wellbeing benefits of Somerset's spectacular natural environment. Somerset Nature Connections will help people to access these natural spaces, with a focus on supporting mental wellbeing and physical activity.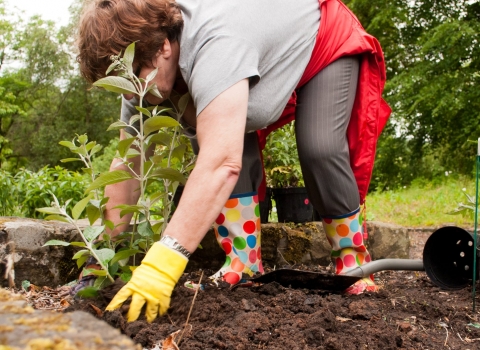 More about the project
Funded by the National Lottery Community Fund, the partnership project with the Somerset Wildlife Trust, Mendip Hills, Quantock Hills and Blackdown Hills AONBs (Area of Outstanding Natural Beauty) will support local communities and individuals most vulnerable to mental health issues, providing better access to nature spaces to encourage and increase self-management for individuals, and develop a network of skilled volunteers who can support communities for the longer term.
Key project activity
Small Group Programme of Outdoor Activity

Following mental health support training by MIND in Somerset, project officers will run a small group programme in outdoor locations to build people's capacity to more effectively self-manage their mental health. Our sessions will build on the evidence based Five Ways to Wellbeing activities, developed by the New Economics Foundation and endorsed by the NHS. These are: be active, take notice, connect, keep learning, give.

Each year, Somerset Nature Connections will run six, 18-week programmes, delivered in 6-week blocks. People experiencing mental health issues will be referred by health and wellbeing partners or self-refer. Each week, participants will attend for half a day, benefitting from practical, outdoor activities, including conservation tasks, wildlife walks and natural crafts, adapted to the needs of each group. Participants will work together in small groups, for mutual support and to enable longer-term relationships to develop. Each 18-week programme will have 6 attendees (obviously Covid-19 dependant).
Recruit and train 30 participants as volunteers

To maximise programme accessibility, we will recruit and train 30 participants as volunteers. Some will provide peer support to those who are more severely isolated and need extra help to attend our activities and to support subsequent access to other volunteering opportunities beyond their involvement in our project sessions. To ensure volunteers have the necessary skills they will receive peer support training provided by Chard WATCH.

Others will volunteer to help and support local community groups or existing volunteer groups. The project will support volunteers to gain qualifications to supporting them to lead activities beyond the three years of the project.
Upskilling and improving confidence of Community Groups

Alongside the 18-week programmes, we will work with existing local community groups, supporting people with, or at higher risk of developing mental health problems. These may include working with groups supporting adults with learning disabilities, those with long term health conditions, carers and isolated older people.

At each group, Project Officers will work alongside group leaders to provide a structured, purposeful outdoor programme of sessions to improve people's ability to self-manage their mental health, adapted to participants' needs. Sessions will cover the health and wellbeing benefits of local natural environments and health and safety practicalities, as well as outdoor activities. In addition to reducing the chances of people developing mental health issues, this will increase group leaders' knowledge and skills to deliver outdoor wellbeing-enhancing activities in future years, with help and support from one of Somerset Nature Connections' volunteers, if needed.
More information
This project will work with communities affected by high levels of deprivation and social isolation. Due to the scale of the project it will look to target those communities where the activities will have greatest positive impact. The project will link these communities with greenspace, both local to them and also to the high value natural environment in the Areas of Outstanding Natural Beauty.
It is envisaged that the AONB teams will work with their 'local' urban communities for example Quantock Hills AONB will work with communities from Priorswood, Hamp and Sydenham.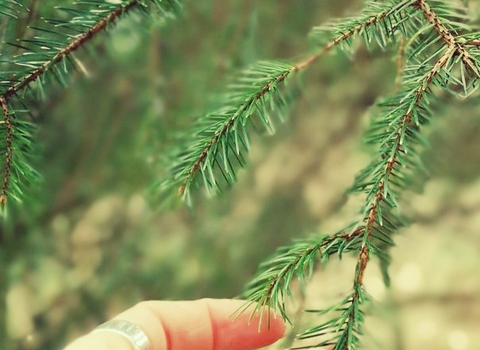 Wild About Winter
It can be more difficult to stay connected with nature and wildlife during the colder months but it is so important for our health and wellbeing.
Our new Somerset Nature Connections Project are going to be running a #WildAboutWinter social media campaign over the next three months where they will share ideas on ways you can connect to nature over the winter.
Find out more
Get in touch
Find out more about the project and get in touch with the Somerset Nature Connections team using the details below.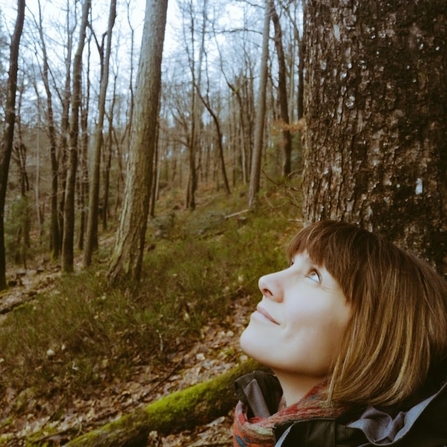 The project will be working closely with mental health charities Mind and Chard WATCH. Significant funding has been received from Hinkley Point C Community Impact Mitigation (CIM) Fund and Somerset County Council. Further financial support from other funders is currently being finalised.