Come with us on a journey
In 2019 we asked our members and supporters and all in Somerset to contribute to a plan.  A plan that would see us working together to bring back wildlife across the county and to protect Somerset's natural environment for generations to come. We are pleased to be able to share our 10-year plan, Wilder Somerset 2030 with you. You can read it by clicking the link below.  
We would also like to invite you to a special event to launch Wilder Somerset 2030, which will feature some exciting special guest speakers.  Please do register for the event below to find out more and how you can get involved.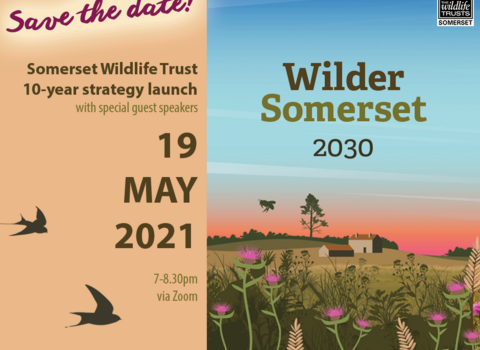 Launch event
We are delighted to invite you this special event to mark the launch of our new 10-year strategy, Wilder Somerset 2030.
Sign up