Towards a wilder Somerset
We have a vision for Somerset
It is a county teeming with wildlife, valued by everyone. We see landscapes full of flowers, accompanied by a chorus of bird song and buzzing with insects. We envisage habitats, green spaces and natural places of all shapes and sizes that are enjoyed, shared and cared for by people and their communities, woven together into a rich, living tapestry – an environmental life support network for the entire county.
We picture a healthy, and resilient environment where the needs of wildlife, people, and local economies are balanced in a way that will support our lives now, and that of our children in the future.
The natural world is at the heart of our wellbeing and prosperity; we depend on it and it depends on us.

Globally, nature is in trouble. Biodiversity is declining rapidly across the world. A recent report from the Intergovernmental Panel on Biodiversity and Ecosystem Services highlighted that there are one million species at risk of extinction. In the UK 56% of all species are in decline.
Despite huge efforts by ourselves over the past 50 years, and the work of other statutory and NGO partners, biodiversity continues to decline across Somerset in all but a few protected sites, there are fewer wild places, and those that exist are smaller, less wild and more polluted, making it harder for wildlife to survive.
Climate breakdown is exacerbating these pressures, further threatening the survival of many species.  We simply need to do more. And faster.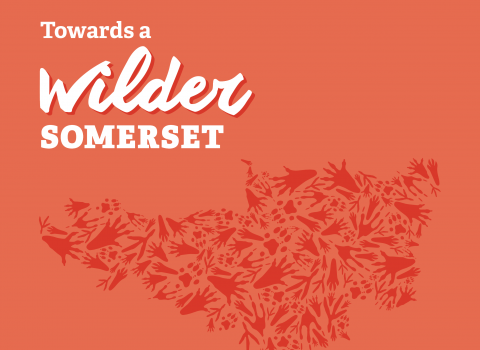 What does this all mean for us as a Trust?
What kind of organisation do we need to be going forwards and where do our priorities need to lie to start painting a more positive picture. Our consultation document 'Towards a Wilder Somerset'  outlines our vision, in which we challenge ourselves across some key areas of the organisation. 
Read our consultation document
Keep up to date with our work across the county
Sign up below to receive the latest news from Somerset Wildlife Trust, learn about great events near you and learn how you can help wildlife in your local area.