There are many wildlife species and special habitats that need our support across the county, but the adoption gifts below provide opportunities to support some that are in particular need of help in Somerset.
Each adoption comes with a gift, adoption certificate, species postcard and fact sheet. If you want us to send your gifts direct to your friend or loved one, we can include a handwritten message in a lovely card for you. Simply advise us of the delivery address, and let us know what you want to say.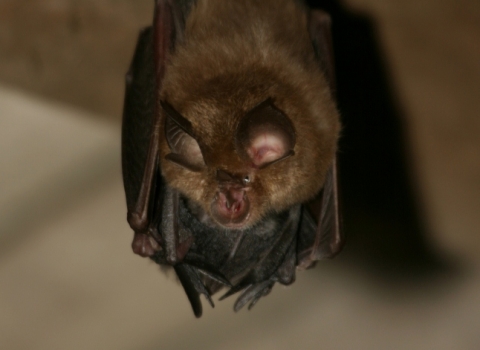 Greater Horseshoe Bat
This large and unique bat species has declined by over 90% in the last 100 years and is now rare in the UK. There are only approximately 6,000 Greater Horseshoe in the UK, confined to the South West of England and South Wales.
We provide support to farmers to help maintain grazing, replant and manage hedgerows, introduce cutting programmes and land management techniques that support bat species.
You can help us by adopting a Greater Horseshoe Bat today.
Help Greater Horseshoe Bats
Looking for more gift ideas?