Somerset Wildlife Trust needs your stamps!
We've partnered with Recycling for Good Causes so you can now donate your used stamps to raise much needed funds for Somerset Wildlife Trust.  All kinds of stamps are welcome, on or off paper.
1kg of stamps will raise up to £6, unless there is something special in there.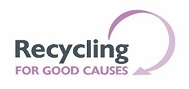 Where to send your stamps
Simply cut or carefully rip the postage stamp from the used envelope, being careful that you don't damage the stamp, and once you have a collection pop them in an envelope making sure you have the correct postage to:
Somerset Wildlife Trust
PO Box 16992
Sutton Coldfield
B73 9YA
(*postage needs to be applied)
Thank you