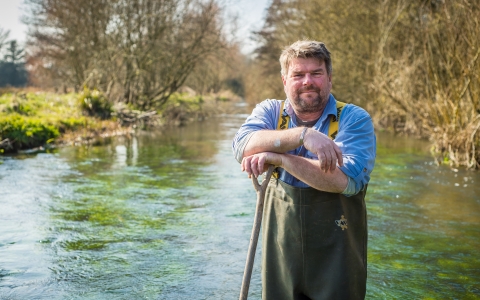 My world
John, River Frome, Dorset
John has worked in fisheries management for over 25 years. He has seen our waterways at their best – and their worst. He knows firsthand how devastating unhealthy rivers can be for wildlife and for the people like anglers who enjoy them every day.

With the added protection, the River Frome in Dorset is on the road to recovery. For John, this is now one the most idyllic places in the world and to be able to live and work in this thriving wild place is a dream come true.
Cleaning up our rivers makes them healthier for wildlife and people.
What's your wild life? Tell us why wildlife or a special wild place matters to you or share your story in social media using #MyWildLife.
If you'd like to share your story please get in touch with us at campaigns@wildlifetrusts.org.