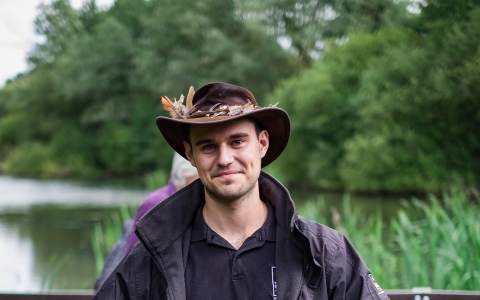 Elliott has turned his passion for the natural world into study and that study into a career. He now spends his days sharing his wildlife knowledge with people of all ages, from 4-year-old's birthday parties to university students conducting ecology fieldwork. His work aims to help people to see nature's beauty and wonder but also its importance. Pond dipping is a real favourite!
Every year Wildlife Trusts run around 10,000 events to help people experience, learn about and enjoy wildlife. Get involved!
Find events near you by browsing your local Trust's event pages.