Wilder Churches - a new initiative
Wilder Churches is a new partnership initiative between Somerset Wildlife Trust and the Diocese of Bath and Wells that is supporting communities to get to know the wildlife in their local churchyard and work together to find ways to increase the value of these special places for wildlife.
Churchyards are often the oldest enclosed piece of land in a parish and many still support a rich variety of wildflowers and wildlife, having remained unscathed from the widespread loss of habitats seen in the wider countryside due to changing land management practices.
The Diocese of Bath and Wells oversees 477 parishes of over 900,000 people in the county and they are working with us to bring communities and church leaders together to learn more about their churchyards and how they can manage them with wildlife in mind.  
Key to the initiative is the ongoing support provided to anyone and everyone interested in being involved. Launched on 24 March 2021, regular, free online training sessions are supporting communities to take positive action at a pivotal time for nature.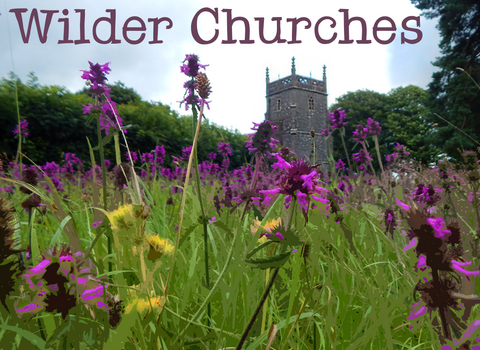 Online Wilder Churches events coming up
Join us for the third Wilder Churches session on Wednesday 30th June, 7pm-8.30pm via Zoom. This session will explore ways to enhance your churchyard for wildlife. 
Sign up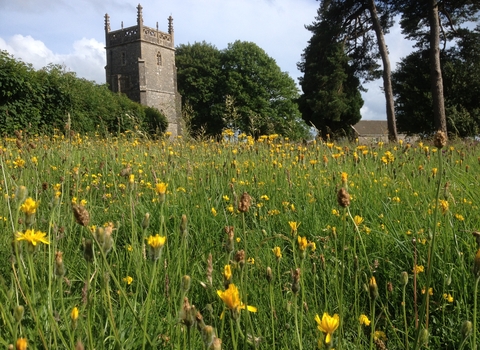 Handy resources for Wilder Churches
Here are a collection of resources which will help you on your Wilder Churches journey
Explore
Wilder Churches session one
This is the first session in a series of online training and guidance. It took place in March 2021. 
Wilder Churches session two
This is a recording of the second event in a series of free 'Wilder Churches' online training and support. This session focuses on getting to know your churchyard with wildlife in mind, with advice and support on discovering the current value of your churchyard for wildlife, a vital first step in helping biodiversity in these special places.
The event also provides advice ways to communicate about Wilder Churches in your community and encourage others to join in, together with guidance on how to find out the key information about your churchyard and how it is currently managed. Catch up on the video and if you are interested, please let us know and get involved in your community!
Pippa's role is funded through the Mendip Wildlife Links project, which is supported by a Section 106 agreement between Aggregate Industries UK Ltd and Somerset County Council through the Torr Works Environmental Enhancement Fund.