Experience Westhay Moor like never before!
Join our Visitor Experience Officer, Kevin, on a Covid-safe walking tour of Westhay Moor National Nature Reserve to look and listen for the incredible wetland wildlife at this very special site.  Bitterns, Marsh Harriers, and Otters are just some of the highlights of this wonderful spot on the Avalon Marshes.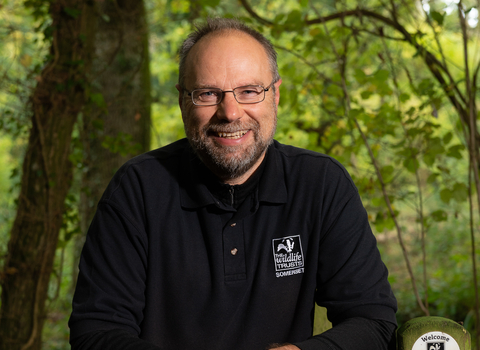 About Kevin, Avalon Marshes Visitor Experience Officer
Kevin has a passion for all wildlife, but birds in particular, and has been working out on the Avalon Marshes for the past 10 years in a variety of roles.  In that time he has developed an in-depth knowledge of the area, its natural history and heritage, and is ready to share these insights with you on these exclusive walks...
The walks can be tailored to your requirements, to develop your bird identification skills by sight and sound, or to find out more about how the reserve is managed, for instance, and take between two and three hours.  They are designed for a single household/support bubble of no more than five people and cost £60 – all of which will go straight back into preserving Somerset's natural places and safeguarding vulnerable wildlife across our county.
Once you have made your payment, you will be sent a PDF with more details. Kevin will get in touch to arrange a suitable date with you within the next 6 months. If you have any queries please email Kevin at kevin.anderson@avalonmarshes.org
It was admittedly the most perfect morning which made it more magical, but Kevin's ability to recognise the birds by their songs and his knowledge of the reserve meant we saw and identified many more birds than we would have on our own.

Thank you very much for giving us the opportunity to have this experience, which I would strongly recommend to all serious amateur bird watchers.