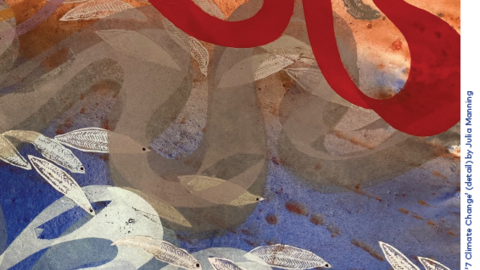 SHIFT: Nine Artists Respond to Somerset's Brilliant Coast
Location:
East Quay, Watchet,
Harbour Road,
Watchet,
TA23 0AQ
In this exhibition, created by a partnership between Somerset Wildlife Trust and Contains Art, a group of Somerset artists have created new works in a range of media, to celebrate the Somerset Coast, its nature, and people.
About the event
 Jenny Barron, Sara Dudman, Jane Hood, Alison Jacobs, Julia Manning, Lyn Mowat, Jane Mowat, Judy Willoughby, Angela Wood
This exhibition has come about as part of an inter-disciplinary collaboration over many months between the contributing artists. Mentored by environmental artist, Pete Ward, as well as coastal experts from the Wildlife Trust and other partners, the project has allowed scientific understanding of coastal ecology to intersect with the artists' perceptions and interpretations of this unique and special stretch of coast and what threatens it.
Our coast is dynamic, changing constantly, affected by climate change and human activity. It will need enormous resilience. In this first year of the United Nations Decade of Ocean Science, we hope this exhibition will prompt people to look at the coast and the sea, both locally and globally, in new ways and work with us to value and protect it into the future. We invite you to engage with the work on display and make connections with our amazing, varied, and sometimes challenging coastline.
Alongside the works created for the project, there will be workshops, talks and associated events at East Quay and on the local coastline. More details are available from the Somerset Wildlife Trust and East Quay websites.
Booking
Price
FREE
Suggested donation
Donations can be made at the Studio to Somerset Wildlife Trust