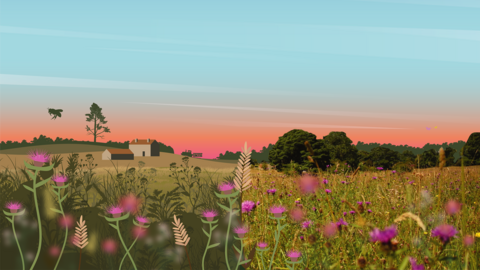 Wilder Somerset 2030 Launch
Location:
Online ,
via Zoom
Book
We are delighted to invite you to this special event to mark the launch of our new 10-year strategy, Wilder Somerset 2030.
About the event
Somerset is considered a green county, but just 10% is in good natural or semi-natural condition for wildlife. We need to radically change that, and create more space for nature across the county.
To do this, we need more people to be involved in nature's recovery in Somerset, so we look forward to welcoming as many people as possible to this event so they can find out how they can make a difference - and how the things we all do, even the small things, add up to make a difference, whether that is in our homes or in our communities.
The event will be hosted by our President, author, nature writer and TV producer, Stephen Moss who, following an overview of the strategy by Chief Executive Officer, Georgia Stokes, will be welcoming a number of special guests from across the sector who will give brief elevator talks on a range of subjects that are related to the delivery of the 10-year strategy.
These include;  
Well known conservationist and Director of Rewilding Britain, Alastair Driver,
Highly respected naturalist, former CEO of the British Trust of Ornithology and Natural England board member, Dr Andy Clements,
Holly Purdey, an Exmoor farmer who is applying wildlife friendly, integrated practices on her farm.
Longstanding champion of some of the Somerset Levels' most significant nature reserves and now the Trust's Head of Nature Recovery at Somerset Wildlife Trust, Simon Clarke.
The talks will be followed by an interactive panel discussion chaired by Stephen and then live questions from the 'floor' will be taken via Zoom chat.
Booking
Price
Free
Additional booking information
Sign up via the Eventbrite form below (you should receive a confirmation email once you are registered). We will email details of how to access the event, which will take place on Zoom, a couple of days beforehand.
Learn more about Wilder Somerset 2030 and our new strategy
Please note: The Eventbrite form above has its own scroll bar that you may need to use to see all the elements of the form and it will only let you hit the 'register' button once you have completed all the required fields. There are two parts to the form, each with a 'register' button to hit at the bottom. Once complete you should see a confirmation message on the screen and also receive a confirmation email. If you do not receive a confirmation email please contact us at events@somersetwildlife.org and we will get things sorted for you.