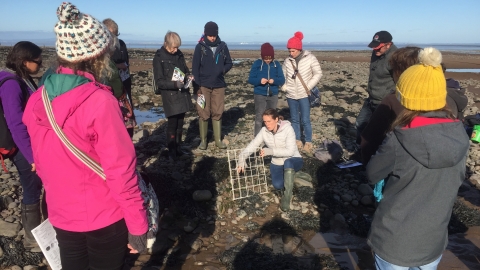 ShoreSearch Training - Lesser Marine Phyla: Sponges, Sea Squirts and beyond!
Location:
ONLINE ZOOM ,
Somerset's Brilliant Coast
Find out more about some of the less well known inhabitants of Somerset's rocky shores.
About the event
This session is for both our existing ShoreSearch volunteers and for anyone who wants to join our survey programme over 2021. You are also welcome to attend this talk if you just want to find out more about these amazing and more obscure intertidal organisms - from sponges and sea squirts to sea firs and sea mats.
You can find out more about ShoreSearch below:
Booking
Price
FREE
Additional booking information
To register and receive a zoom link use the above email. Also contact us if you require more information on our ShoreSearch programme and want to be added to our mailing list.