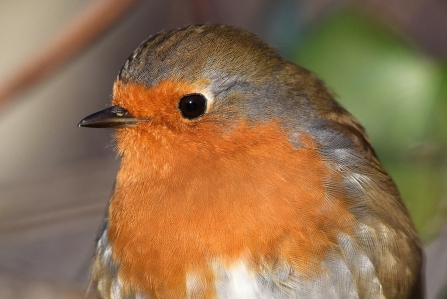 The first glimpse of Spring
When the sun shines, there is a hint of spring in the air. Many birds will start to sing.  Robins are claiming their territories, blackbirds and thrushes, while not in full voice, are building up the vocal muscles that power their song. 
Great tits are early songsters too, they have many calls, but the see-saw 'squeaky wheel' call will be heard from the top of a tree. Wrens and blue tits will join in too. 
Rooks are early breeding birds, and are busy rebuilding their nests. Wood pigeons perform their looping display flight, often with a single wing clap, as their wing tips touch below, and collared doves perform their aerial antics.  Both these species abundance is mainly due to their long breeding season.