What is it?
This novel and exciting project, funded through the EDF Hinkley Point C Community Impact Mitigation Fund and National Trust, is delivering community engagement, education and volunteering initiatives across the Somerset coast that celebrate our fabulous coastal wildlife and landscapes, encourage exploration and support local communities and volunteers to help look after and value it. These initiatives not only benefit the local environment but will also benefit people's health and wellbeing through nature connection and active participation.
There are three strands of this programme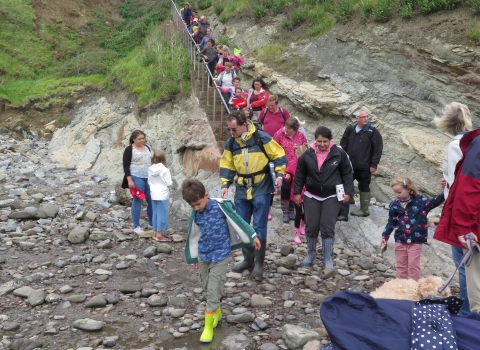 Curious Coast
A programme of events to inspire local people to learn about Somerset's Brilliant Coast and become involved in its conservation.
These events include guided walks and talks, family days, beach cleans, ShoreSearch and SeaWatch training, surveys and our annual coastal conference .
Visit our events page to find out more and register!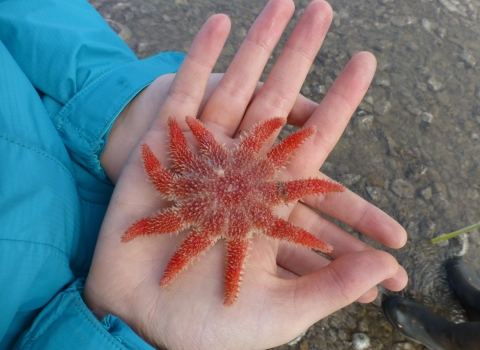 Parish Shores
A staged, participatory approach to engaging the community through Parish Councils enabling them to guide Somerset Wildlife Trust in the best way to engender a sense of local ownership and a solid legacy for coastal appreciation and protection.
Outcomes from these projects so far include Plastic Free Community schemes, our exciting Heritage and Natural History using smart phones at Kilve Beach, and a programme of volunteer surveys at Berrow Dunes. If you would like your Parish or Community to start up their own coastal project then contact mark.ward@somersetwildlife.org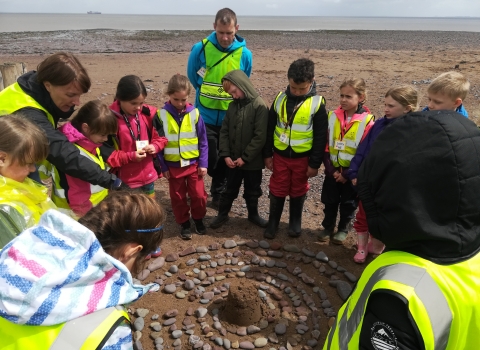 Wild Beach
Work with local schools and youth groups to develop and deliver outdoor learning opportunities, which use the coast to give children a connection with nature and provide them with valuable personal experiences.
We engage with each school or group over a period of weeks/terms, not just offering one-off trips to coast, which allows young people to increase their knowledge of their own stretch of coast. 
We can also support schools to become Surfers Against Sewage Plastic Free Schools as part of their wider community looking to achieve Plastic Free Community status. There is also the opportunity for schools to sign up to our new School Coastal Champion programme. To find out more about our school/youth group options contact Matilda.gibbs@somersetwildlife.org
Coastal case studes
If you would like to read more about the work that goes into Wild Beach, why not read our Autumn 2019 case study below?
There is plenty more going on around the coast!