What is a Facilitation group?
The Countryside Stewardship Facilitation Fund supports organisations, like Somerset Wildlife Trust, that bring groups of farmers and other land managers together to improve the landscape. Members of a Facilitation Fund group cooperate to deliver environmental benefits that go beyond what could be achieved if they each worked alone.
What work is happening in West Mendip?
Somerset Wildlife Trust are facilitating the work of a group of landowners in West Mendip to enable them to deliver local agri-environment scheme priorities. This includes:
Using our detailed understanding of how wildlife moves around the Mendips to connect species-rich grassland and woodland habitats
Encouraging the use of Countryside Stewardship options which promote the inclusion of more flowering plants in grass leys to help pollinating insects
Restoring field boundaries
Managing nutrients and other inputs to improve water quality
Delivering multiple environmental benefits e.g. intercept run-off, increase soil infiltration rates and reduce soil erosion
Working to help Greater and Lesser horseshoe bats; Small pearl-bordered fritillary, Marsh fritillary and Duke of Burgundy butterflies; woodland birds, adders and dormice
How can Somerset Wildlife Trust help you if you farm in West Mendip?
For members of the Mendip Hills Facilitation group we provide the following services:
We provide guidance on Countryside Stewardship. Members of a facilitation group receive a scoring uplift in the competitive application process. Our local knowledge allows us to put together agreements that complement one another to deliver more for wildlife as a group than we could individually.
We encourage cooperation and build relationships between group members, facilitating the sharing of expertise and best practice
We signpost group members to any grants and funding opportunities which may be relevant
We coordinate landscape scale habitat management across members' land to maximise benefit to wildlife and make the work as efficient as possible
We organise species and habitat surveys to make sure that wildlife is benefiting from our work
We provide the group with skills and expertise to deliver Countryside Stewardship priorities through workshops, kit demonstrations and onsite training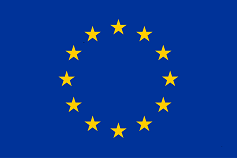 The European Agricultural Fund for Rural Development: Europe investing in rural areas. This project has received European Union funding under the Countryside Stewardship Scheme's Facilitation Fund.
EU commission's rural development page can be found here.