Is your garden a haven for wildlife?
Would you love to inspire others to garden for wildlife too? Would you like an excuse to share the results of your hard work? If yes, could you open your garden in aid of Somerset Wildlife Trust?
Private gardens are hugely important in connecting our green spaces. With an estimated 124,500 gardens in Somerset, covering 19 square kilometres of the county, our county gardens have huge potential for nature.
Opening your garden will show your visitors how they can adapt their garden so that wildlife can thrive, whilst raising money to help us build on our huge conservation success stories in Somerset.
We've picked the brains of our Somerset Wildlife Garden's hosts to put together a support pack, filled with their top tips and all the guidance you'll need to open your garden.  I'll also be on hand to answer any questions and support you every step of the way.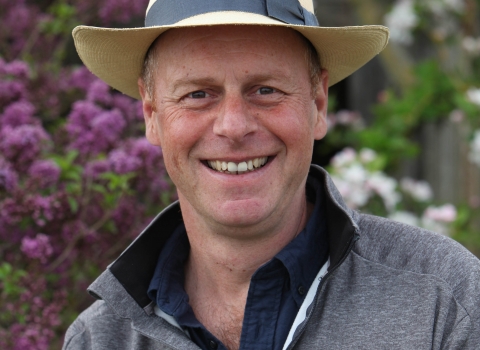 Joe Swift - Garden designer, writer and TV presenter
It's easy to increase wildlife in your garden, you just have to know what to grow and perhaps relax your approach a little. Somerset's Wildlife Gardens is a fantastic initiative by Somerset Wildlife Trust, where people can visit wonderful private gardens and learn from the hosts how, with just a few tweaks, their garden can easily become a haven for insects, birds and a whole host of other creatures. I wholeheartedly support this scheme - together we can raise important funds to support the Trust's vital work for wildlife in the county.
Get in touch
If you would like to discuss opening your garden for Somerset Wildlife Trust, please feel free to contact me. Please email fundraising@somersetwildlife.org  or call 01823 652404. Kate, our Community Fundraising Manager, will be happy to answer any questions you have or discuss your ideas.
Keep up to date with our work across the county
Sign up below to receive the latest news from Somerset Wildlife Trust, learn about great events near you and learn how you can help wildlife in your local area.