Raise funds by recycling!
Do you have any unwanted items and don't know what to do with them? 
We've partnered with Recycling for Good Causes to help us raise much needed funds by recycling donated items that are no longer of use. 
Somerset Wildlife Trust will receive 75% of the total value which will go directly to helping us protect our wildlife here in Somerset.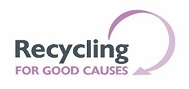 Small items
What can be recycled
Any jewellery including gold, silver, costume jewellery, watches, broken and damaged items like odd earrings, snapped chains or items with missing stones.
Any unwanted banknotes including old and new, UK and foreign banknotes, including all the pre Euro notes that are now worthless to you.
Where to send your small items
If you would like to raise funds for Somerset Wildlife Trust by recycling your jewellery and banknotes, simply wrap, pack, print and attach the free post label and send to Recycling for Good Causes. 
Please use an envelope or jiffy bag, no bigger than A5 in size.
*Please do not send coins to the Freepost address as the postage costs will far outweigh your donation.
Download your Freepost label
Heavier items and coins
If you have heavier items cluttering your drawers such as mobile phones, cameras, game consoles, laptops, Sat Navs and all those foreign coins from your holidays, get in touch with Recycling for Good Causes who will send you a sack and all the information you'll need. Once your sack is full, get in touch again to arrange a collection. It's as simple as that.
This a great thing to do in your community - helping your friends, family and neighbours clear their clutter whilst recycling and raising funds for Somerset Wildlife Trust.