Hedgehogs have declined by at least 46% in 13 years – they are now vulnerable to extinction in Great Britain
You can help by Looking Sharp for Hedgehogs!
Join us on Friday 4th December (or a date to suit you) in swapping your slippers for stilettos, your PJ's for a posh dress, or your track suit for a dinner suit and #LookSharpforHedgehogs! 
Got a favourite dress that only comes out at Christmas parties? Got a suit gathering dust at the back of the wardrobe? Or a sparkly top you've been needing an excuse to wear? Now is the time to get dressed up and have some fun!
Whether you're taking part at work, whilst working from home, nipping to the shops or walking the dog, it doesn't matter where you are, dig out something dapper, make a donation to Somerset Wildlife Trust and #LookSharpforHedgehogs! Large or small, every donation really helps. 
How to take part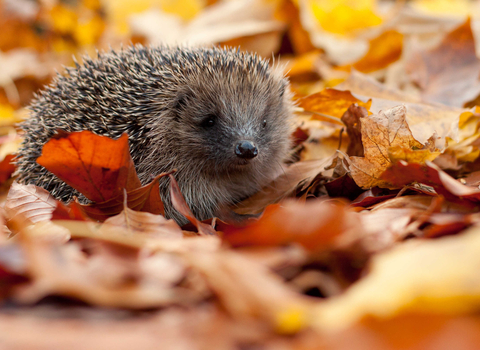 Every penny you raise will help make this county a better place for hedgehogs...
...and all the wonderful wildlife that call this county home.
Are you ready to #LookSharpforHedgehogs?
Thank you!
A huge THANK YOU on behalf of all at Somerset Wildlife Trust for Looking Sharp for Hedgehogs!
By bringing everyone together to dust off their dinner suits, dig out their dickie bows or bring out that ball gown we've been needing an excuse to wear, we are making Somerset a better place for hedgehogs by raising funds in the process.
Hedgehugs and best wishes,