Love wildlife?
Want to meet others that are passionate about wildlife too? Got a few hours to spare?
If yes, I'd love to hear from you. No matter how much or how little time you have available, we're building our team of community champions throughout the villages, towns and parishes of Somerset to support our fundraising activities. From putting posters on your local community noticeboards, to looking after collection tins, to helping out at a bucket collection or event, there's an opportunity for everyone.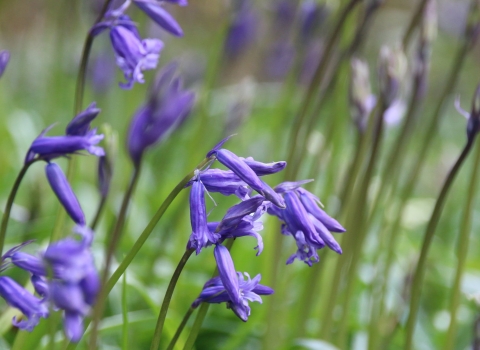 A request for help
Thanks to our supporters, we were linked with Nunney Street Fair resulting in a donation of £618 in return for providing volunteers to help collect car parking fees. We were linked with FarmFest, near Bruton, which resulted in almost £4,000 in exchange for running a children's activity, and we've received donations of £142 from Hasselbury Mill's Fun Day, £73 from Garden Day in Frome, and £60 from car parking tickets at Misterton Street Fair. This is all thanks to our supporters asking if these local festivities would support Somerset Wildlife Trust.
Many of our supporters have connections with local fetes, fairs, carnivals and coffee mornings that support local charities. We'd be hugely grateful if you could ask your local festivities to support Somerset Wildlife Trust.
Be a bucket collection volunteer

Could you spare two hours to collect vital funds in your community? You will be part of a team of volunteer bucket collectors that we'll contact, to let you know of upcoming bucket collection dates. Collecting is good fun, it's sociable and you can choose to do it alone or with friends. You'll be amazed how generous people can be!
Be a Somerset Wildlife Gardens volunteer

If you love beautiful gardens and enjoy welcoming people, this is a great volunteer opportunity. Get involved for one day only or help out at several private gardens that are opening in aid of Somerset Wildlife Trust. We will need helpers to serve refreshments, take entrance fees, or help with car parking.

You will need your own transport for this role.
Nominate the Trust at your local supermarket

Many supermarkets, including Waitrose and Asda, have giving schemes where customers can nominate charities. So on your next weekly shop, look out for ways they support local causes and please nominate Somerset Wildlife Trust. It helps to promote the Trust within the local community, and we can receive up to £500.

Should you choose to nominate Somerset Wildlife Trust, you can usually pick up a nomination form in store or nominate or online. You may need the following contact details to add to your form:

Name: Kate Wilson

Position: Community & Events Fundraising Manager

Address: Somerset Wildlife Trust, 34 Wellington Road, Taunton TA1 5AW

Phone: 01823 652404

Email: kate.wilson@somersetwildlife.org

Charity number: 238372

 

Thank you.
Get in touch
If you would like to find out more about any of these opportunities, please feel free to contact Kate, our Community Fundraising Manager.
Email: kate.wilson@somersetwildlife.org Call: 01823 652404