Join Team Wild and Swim for Wildlife!
Sunday 27th September 2020
Organised by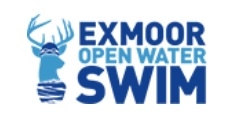 Swim for wildlife
This is your chance to swim for wildlife at the most beautiful lake in the heart of Exmoor.  Wimbleball Lake is not normally open for wild swimming so this is a very unique opportunity, and, you'll be in with a chance to become King or Queen of the Moors!
The goal of the Exmoor Open Water Swim is to give everyone the opportunity to swim in this incredible lake. While there are medals for those who come in the top three for their age groups, the majority of swimmers will simply be challenging themselves to participate in a safe and friendly open water swimming environment, and there are three distances to choose from – 2km, 4km or the elite 6km. 
Once you've secured your place, we'll support you every step of the way with fundraising tips and advice. 
(entries open 7am 19th November 2019)
Next steps:
Tell us you've secured a place
Having helped out as a volunteer at the Exmoor Open Water Swim 2019, I can assure you that the atmosphere and support for swimmers of all abilities is truly amazing - you'll see from the smiles in the photos below how much everyone enjoyed it! I'm temped to enter myself in 2020 – will I see you there?
Get in touch
Thank you on behalf of all at Somerset Wildlife Trust for your interest in swimming for wildlife. 
If you have any questions about the swim, please don't hesitate to get in touch.
Email me at fundraising@somersetwildlife.org or call me on 01823 652404.
Not your cup of tea?