How does it work?
Thanks to YOU, in 2017 and 2018 we successfully took part in the Big Give Christmas Challenge - the UK's biggest online match funding campaign, which helps charities raise funds for good causes, which kicks off every year on #GivingTuesday. 
We are participating again this year to improve our Westhay Moor NNR for people and wildlife, and hope you'll get involved! This very special initiative means any donation made to our project during the week of the #ChristmasChallenge20 (noon Tuesday 1st December–noon Tuesday 8th December) will again be matched  by generous third party pledgers. So every pound that is donated is doubled to £2, every £10 to £20 and so on.   
Through the Big Give #ChristmasChallenge20 and with your help we could potentially raise a game-changing £26,000 to safeguard a wetland wonderland for all of Westhay's wildlife. In the Christmas Challenge week we need to raise £13,000 to secure the match funds and receive the total amount. 
Your donation CAN literally make double the difference, and we can achieve twice the impact, so please help if you can.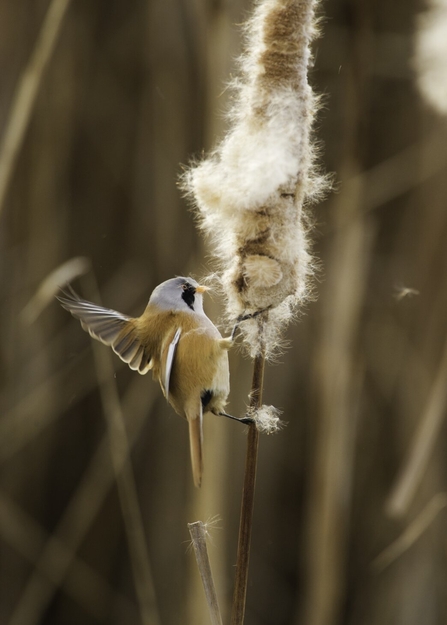 There are only around 700 breeding pairs of this characterful bird in the UK - and on Westhay this Autumn we have seen upwards of 165 birds in just one day! 
Without continuing to provide their ideal habitat - by maintaining and improving our wetland nature reserves - the populations of these special birds and other wildlife will not thrive. Funding will help us undertake ongoing habitat improvement, enable us to monitor the wildlife populations that are here and ensure that everyone, regardless of age or ability, can enjoy a connection to nature at Westhay.
Your donation, large or small, will literally make double the difference to the rare wildlife at our beautiful Westhay Moor reserve

Brue Valley Reserves Manager