Join Team Wild and Run for Wildlife!
Sunday 29th March 2020
Run for wildlife at what is described by event organisers as a 15 mile, off road, hilly and merciless run! Organised by Cheddar Running Club, this run will take you over 2,000 feet of hill climbing through four of our magnificent nature reserves – Black Rock, Middledown, Long Wood and Velvet Bottom.  This certainly is a challenge that is not for the faint-hearted!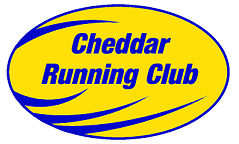 For full details, and to secure your place, click below. 
Once you've secured your place, let me know so that I can support you every step of the way with fundraising tips and advice. 
Next steps
Tell us you've secured a place
Get in touch
Thank you on behalf of all at Somerset Wildlife Trust for your interest in running for wildlife. 
If you have any questions about the run, please don't hesitate to get in touch.
Email me at fundraising@somersetwildlife.org or call me on 01823 652404
Not your cup of tea?