Keeping the connection
Somerset Wildlife Trust has a strong track record in delivering primary school environmental education programmes to teach children about nature, at a time when they are exploring and making sense of the world around them, in the hope that it will inspire and engender a love and appreciation that will stay with them in to adult life, informing their attitudes, choices and behaviours. 
In contrast young people aged between 12 and 24 spend more time with their peers, and much of their learning and sharing, and influences, lie outside the spheres of family and school life. They are more mobile as an audience, and are engaging and learning about environmental and social issues through an increasing number of digital channels.
It's critical that we develop and mobilise a movement of environmentally aware young people to stand up for nature
We are at an early stage with our ambitions in this space,  but have had many positive and productive conversations with a range of organisations across the county including Somerset's Youth Parliament. But to be successful requires resources and, as such, we will look to secure funding to support this work. 
However, if you are a secondary school, college, university, youth organisation or community group that is interested in talking to us about how we might work together, or how we might be able to add  value to your existing activities, we would genuinely like you to get in touch. (Please note that we cannot satisfy standalone requests for class talks or visits).
Get in touch
Get in contact with our Head of Engagement, Jolyon Chesworth:
Our Bright Future
Our Bright Future is an ambitious and innovative partnership led by The Wildlife Trusts which brings together the youth and environmental sectors. This £33 million programme, funded by the National Lottery Community Fund, is formed of 31 projects across the UK. Each project is helping young people aged 11-24 gain vital skills and experience and improve their wellbeing. At the same time, they act as catalysts for delivering change for their local environment and community; whilst contributing to a greener economy.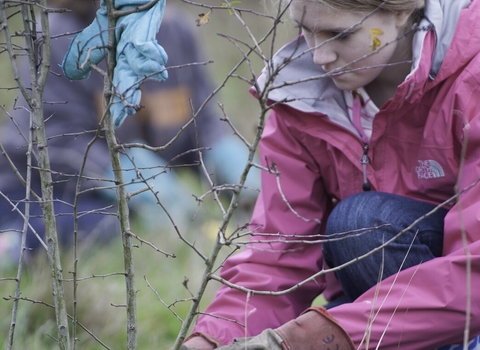 Empowering young people
Our Bright Future  is empowering young people to become skilled and engaged citizens. Young people deserve a healthy planet, a thriving economy and a bright future. The programme is supporting projects to work towards that. 
Young people are the environmental leaders of tomorrow. Their time is coming and we can't wait to see what happens next. Find out more below.
Find out more