Our AGM is going online!
This year we are unable to hold our Annual General Meeting in Yeovilton as planned, as our priority is to keep our members, trustees and staff safe from Covid-19. Instead Somerset Wildlife Trust's 56th AGM will be a virtual event - our first online AGM.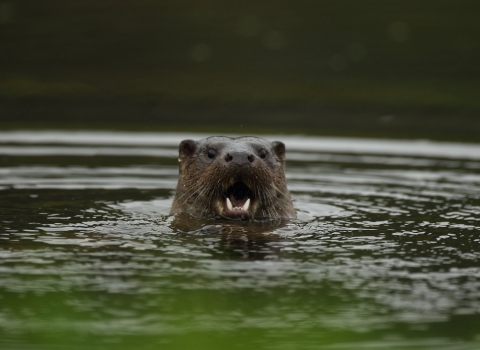 Register to attend the AGM online
This is so we can send you the link to join us on the day as the AGM remains a members' only event.
Register
Voting
As a member of Somerset Wildlife Trust, you are entitled to vote; this year all voting will be carried out by proxy in accordance with our Articles of Association, nominating the Chair of the meeting to vote on your behalf.
Please complete the form enclosed with your Members' magazine in BLOCK CAPITALS, then sign and date, returning using the envelope provided, to Georgia Stokes, CEO, Somerset Wildlife Trust, 34 Wellington Road, Taunton TA1 5AW to be received by 12 noon on 5 November 2020.
Alternatively, if you would like to complete the form online, please click the button to the online form below. 
Agenda
At the AGM you'll hear from Chair of Trustees Graeme Mitchell, Treasurer Richard Atkin and Chief Executive Officer Georgia Stokes.
They will update you on our key work in the past year, how we have responded to the pandemic and how we are moving ahead. You will be able to ask questions by sending them to us in advance.
The formal AGM agenda is set out below and there are more details in the insert included with your Members' magazine.
Welcome and apologies
Minutes of the last meeting held on Saturday 9 November 2019, to be approved
Matters arising 
Report from the Chair  
Presentation and adoption of the accounts 
Appointment of auditors 
Introduction and election of Council members
A copy of the full Annual Report and Accounts for the year ending 31 March 2020 is available on our website below, on our Governance pages or on request from the membership team at the Trust's Taunton office.
Somerset Wildlife Trust Annual Report 2019-2020
Trustees standing for election to Council
Sarah Nason and Melville Trimble have each completed a five-year term of office and are seeking re-election for a further term.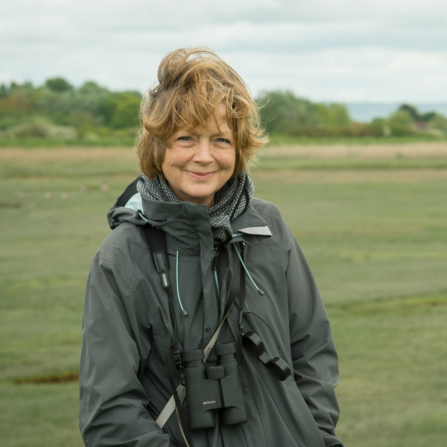 Sarah Nason
Sarah has been a Trustee of Somerset Wildlife Trust for 5 years during which time she has served as Vice-Chair. She moved to the Quantocks in 2011 to pursue her interest in nature after a career in the civil service in London; this involved policy and corporate management roles including head of DEFRA's flood management division, sponsor of the Environment Agency, and CEO of the Farming and Rural Conservation Agency which became part of Natural England.
Since moving to Somerset, she has held a public appointment on the Wessex Regional Flood and Coastal Committee and has been Chair of the Somerset Catchment Partnership. Birdwatching, gardening for wildlife, walking and photography are her main interests and she is committed to doing what she can to protect and enhance biodiversity in Somerset. She believes there is considerable potential for nature to play a greater economic role in the county as well as improving people's wellbeing, and that Somerset Wildlife Trust is well placed to lead efforts towards an effective Nature Recovery Network.
Proposer: Graeme Mitchell Seconder: Mark Steer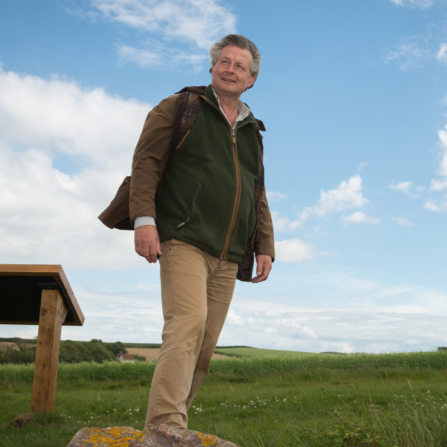 Melville Trimble
Melville has spent the majority of his working life as a corporate financier and advisor to the financial services industry and retains therein a number of non-executive roles. Since retiring to the Quantocks, he has become involved in a number of local charities.
He has, since childhood, been interested in natural history generally, although his main interest was, and still is, in Lepidoptera. He is a strong advocate that the management of our countryside, for the benefit of both the wildlife and people, needs to go beyond the of nature reserves by the Trust and must involve the wider engagement of all landowners.
Proposer: Phil Holms Seconder: Simon Hicks
It's easy to join the AGM
To book your free place, please click here
Frequently asked questions about our 2020 AGM
If you have any other questions about the AGM, please phone Zoe in the membership team on 01823 652429.