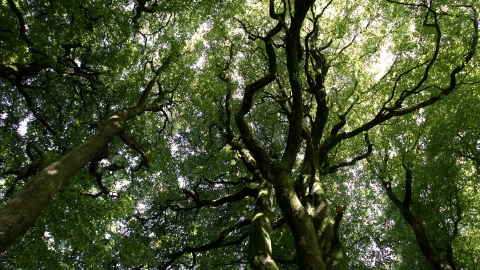 Quantock Hills - Woodland Walk and Rapid Woodland Assessment
Location:
Holford,
Somerset
Come and learn about the Quantock Hills' Atlantic woodland habitat and how Plantlife, and partner organisations are working together to conserve these woodlands.
About the event
In this session you will have a chance to explore a piece of West Somerset's temperate rainforest, and carry out a Rapid Woodland Assessment (RWA), an easy-to-use tool will help us understand the condition of woods across the south west. Through it we will identify those which have potential to support rare lichens, mosses and liverworts and those which are in need of management. By taking part you will find out what lichens, mosses and liverworts need to thrive, and the threats that they face.
After this session you will be able to carry out Rapid Woodland Assessments independently if you choose to volunteer as part of Plantlife's project, Building Resilience in South West Woodlands.
This event is being run in collaboration with Somerset Wildlife Trust. It is funded by the National Lottery Heritage Fund as part of the Building Resilience in South West Woodlands project.
Booking
Additional booking information
Places are limited so booking is essential.